Disclosure: Some links in this post are affiliate links, so, at no cost to you, I may earn a commission if you click through one and make a purchase. This in no way influences my opinions or recommendations. See full details
here
.
Have you just purchased your first dehydrator? Are you looking for new recipes to use with your existing machine? You've come to the right place, because we've compiled 175 incredible dehydrator recipes that are sure to please. Wondering how to make fruit leather in a dehydrator? We've got you covered with several examples. Not sure what to do with extra SCOBY, persimmons, tofu, and other unique ingredients? We've got recipes for those, too.
Learning how to use a dehydrator is a valuable skill. Not only can you preserve food to prevent waste, sometimes extending its life by months or years, but you also get to control exactly what goes into your body. A major problem with store-bought snacks and meals is that they're loaded with so many unnecessary ingredients, including sugar, salt, preservatives, and chemicals. You don't need these things, and you should have the freedom to choose foods that are free of them. When that option's not available, it's time to do things yourself.
The recipes you find here are suitable for all kinds of machines, whether you have an entry-level Nesco (we like this one if you're on a budget) or a robust Excalibur 3926TB – this is the one I own and I love it. They're also suitable for all skill levels, so don't feel intimidated when you see recipes for Strawberry Rhubarb Fruit Leather, Chia and Sprouted Quinoa Crackers, or Raw Coconut Tangerine Granola—you can do it!
Give these recipes a try, and then let us know how they turn out—we'd love to hear your feedback! We'd also love to know if you've tried any other awesome dehydrator recipes that we should include for other readers to enjoy.
Dehydrated Fruit Recipes
If fruit is a big part of your diet, you know that's it's easy to find yourself with too much. And when there's too much, you run the risk of it going bad before you have a chance to consume it. Whether you grow your own fruit or stock up every time you head to the grocery store, you can use these fruit dehydrator recipes to extend the life of your food so that you can enjoy it for months to come.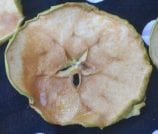 Turn delicious green apples into even sweeter treats with this easy dehydrator recipe. Two ingredients are all it takes to create a chewy, irresistible snack that even kids will love.
Use this raw apple fruit leather recipe to create tasty, healthy, natural snacks that you can store for up to two weeks. An easy dehydrator snack that makes a great lunchbox treat or low-calorie treat to satisfy those sweet cravings.
There are lots of apple dehydrator recipes, but even the most simplistic processes can create delicious results. Here's a recipe that only takes 15 minutes to put together.
Looking for a way to preserve extra veggies? Give this dehydrated asparagus snack recipe a try. You can also use the dried veg in stews and casseroles. They contain both vitamins A and C.
For this dehydrator banana chips recipe, you only need one ingredient: bananas! After just six hours, you'll enjoy sweet, chewy chips that contain no fat and will satisfy your sweet tooth.
Too many blueberries? Dehydrate and can them, and you can enjoy these sweet, tiny treats all year long. Pop them as a snack or use them as a topping on your favorite cereal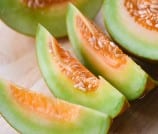 Preserve extra cantaloupe using a dehydrator. With this method, you'll save on freezer space, plus have yummy fruit bits for topping ice cream, adding to granola, or eating as is.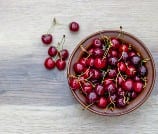 Five easy steps are all it takes to create sweet, tart, dehydrated cherries. Add these to your next batch of granola for a bright explosion of taste or simply eat them as a snack!
Not only are dried cranberries tasty and easy to make, but they're also chock full of antioxidants and nutrients. They taste great added to your homemade muesli. Healthy and delicious—is there anything better?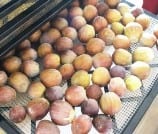 Wondering how to dry figs in a dehydrator? This recipe has just three steps, and if you leave the figs whole then your dried fruit can last up to two years with proper storage!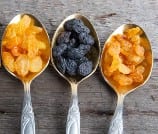 If you want a little sweetness but don't want to eat candy, you're going to love dehydrating grapes. This simple recipe yields about a pound of raisins that you can enjoy anytime.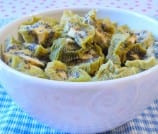 >Kiwi is such a versatile fruit, but what do you do when you have too much? Use this dehydrating recipe to create chewy, tangy snacks or harder, sour treats if you leave them longer in the dehydrator.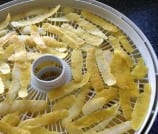 Love cooking with lemons? Don't throw away those rinds! Using a dehydrator, you can dry these peels to make a delicious powder for cakes, cookies, salad dressings, and your favorite meals.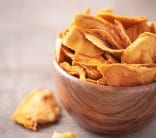 Mangoes are incredible, but store-bought snacks are full of unhealthy additives. This dried mango recipe uses only a dehydrator and three natural ingredients to create healthy yumminess.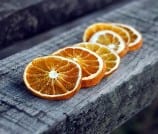 You can do so much with dried orange slices. Add them to tea, make wonderfully flavored water and keep it cool in the fridge, up your dinner game, or just nibble on them as is.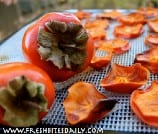 Persimmons are among the best foods to dehydrate. Dried persimmons are tasty on their own, but you can also add them to breads and teas for a flavor explosion.
Using a dehydrator is an easy way to extend the life of fruits that you can't get all year long, like pineapples. With this fun recipe, you'll create chewy, sticky goodness that you can take anywhere.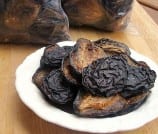 Love plums but not a fan of prunes? This lovely dried plums recipe produces a sweet, tart, chewy snack with none of the mushiness of bagged prunes. You can even store them in the freezer.
There's so much you can do with dried raspberries: add them to oatmeal, bake them into cakes, sprinkle them into trail mix, or even munch on them right out of the bag.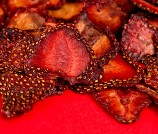 Whether you've picked your own strawberries or just stocked up from the grocery store, dehydrating them is a smart and tasty way to preserve your haul. They add a flavorsome topping to your muesli.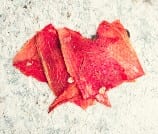 Dehydrated watermelon fruit leather is so delicious that many people just call it "watermelon candy". This recipe produces a snack that can last up to four weeks.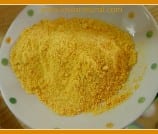 Orange peels may not be the first thing you think of when you think dehydrator foods, but the powder you create can be added to so many recipes and it tastes great in fizzy water!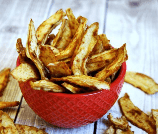 Use Primal Palate's cinnamon sugar cookie spice to add a savory, sweet kick to these dehydrated pear chips. This recipe is vegan, gluten-free, and paleo-friendly!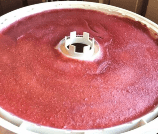 It only takes 30 minutes of prep time and about 6 hours of dehydrating to create this incredible rhubarb fruit leather that's sweet and tart without going overboard.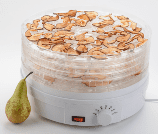 One of the best things about preparing these dehydrated pear chips is that the scents of cinnamon, ginger, or allspice will fill your space. They taste great as a snack!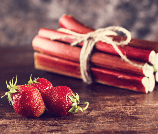 This strawberry rhubarb fruit leather recipe marries the perfect summer ingredients. Be sure to use a high-quality blender to pulverize those seeds and create a smoother result.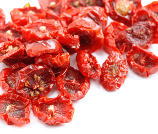 Don't overspend at the grocery store, especially when it's so easy to make these delicious sun-dried tomatoes at home in your dehydrator. Great for adding to a salad.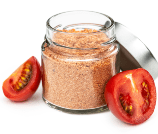 If your garden is overflowing, take this tomato powder recipe for a spin. The powder takes up next to no room and can be used for so many things.
Dehydrated Vegetable Recipes
These dehydrator vegetable recipes allow you to continue using all kinds of veggies throughout the year—even when particular varieties have gone out of season. Add dry vegetables to soups or stews, use them to spice up your meals, or create healthy snacks that are made with natural ingredients.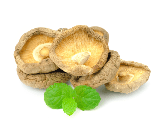 Unlike a lot of dehydrator recipes, this one isn't for preserving food—it's for preparing a meal that you can enjoy in as little as two hours.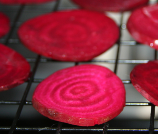 Looking to kick your unhealthy potato chips habit? You can't go wrong with beet chips from a dehydrator. They're ridiculously easy to make and will satisfy your need for salty crunching.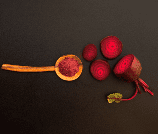 Dehydrators are amazing for preserving food, but did you know they can also help you create cosmetics and supplements? Check out this beetroot powder recipe to learn more.
Forget greasy potato chips, these dehydrated carrot chips are just as crispy, just as dippable, and so much healthier (hello vitamin A!) Give them a try with this simple recipe.
Did you know that carrot tops are edible? Simply dehydrate them per this recipe, and then use them in soups, in pesto, or as a garnish. They also made a delicious herbal tea.
Cauliflower and jerky are two words that probably don't seem to go together, but they definitely do thanks to this incredible recipe. Chewy and savory with a little kick? Yes, please!
If you love to make soups, you know that celery is often an essential ingredient. Use this dehydrator recipe to ensure you always have some of the good stuff on hand.
Save freezer space by using this dehydrator green beans recipe. Store these beans in the pantry—they easily rehydrate in stews and casseroles when you're ready to use them.
If you like camping, you know that it can be difficult to enjoy your favorite foods while out in nature. This recipe allows you to bring hashed browns with you, no matter where you go.
Don't let your extra jalapeno peppers go bad! Dehydrate them for easy storage. When you need a kick for nachos or chili, just sprinkle a few in. Jalapeno peppers get hotter as they dry!
These dehydrated peas take up so little storage, that it's easy to keep them on hand for delicious soups, casseroles, and other meals. Peas are a great source of vitamin A.
The possibilities are almost endless when it comes to dehydrated scallions. You can even grind your dried onions into a powder that you can use anywhere. They taste great added to mash!
Did you know that you can dehydrate lettuce? It's true, and it makes the perfect ingredient to add to your next yummy green smoothie. You can also freeze it and use it in soups and sauces.
Dried onion is a pantry must-have, but you don't always have to buy it at the store. Use this recipe to make your very own to make a delicious addition to soups and salads.
Have lots of peppers and not enough time to eat them all? Pull out the dehydrator to extend the life of your peppers, whether they're bell, green, chile, or something else.
Try dehydrating sweet potatoes the next time these delicious veggies go on sale near you. The resulting chips are irresistible—and safe for your pooch, too! You can also add them to soups and stews.
Keep unused turnips from going bad by trying this dehydrator recipe. Drying time is only 12 hours, and it only takes minimal prep to get started. They make a great snack!
If you like the idea of kale chips but not how boring they are, this recipe will change your life. The addition of cheese and heat really do change the game. A great choice of something both sweet and savory.
It's going to sound crazy, but one taste of these marinated dried eggplant chips, and you'll understand why some people call them eggplant bacon. Use them as a dip or just on their own!
Is there anything more convenient to prepare than instant mashed potatoes? Ditch store-bought by making your own potato flakes in a dehydrator.
Imagine potato chips, but they're full of vitamins and nutrients. That's what you get when you make these super easy dehydrated zucchini chips.
Dehydrated Meat and Fish Recipes
Lots of people see a dehydrator and immediately start thinking about jerky recipes. But beef isn't the only protein that you can dry. These food dehydrator recipes will show you how to prepare pork, lamb, salmon, and more to enjoy as long-lasting, take-anywhere snacks or ingredients for preparing your next meal.
Dehydrators are amazing for veggies and fruits, but if you're looking for something meatier, there's nothing more satisfying than beef jerky.
If you're one of those people who think that a recipe with bacon can't be wrong, you're going to love the idea of adding some brown sugar and a dehydrator.
If you like things spicy, take a peek at this cajun jerky recipe. The dehydrated jerky recipe makes use of cayenne pepper and Tabasco sauce for a hearty kick.
One of the best things about this fantastic and delicious dehydrated chicken jerky recipe is that your four-legged friends can enjoy it as much as you do.
The next time you see corned beef on sale at the grocery store, pick up an extra and see what you think of this corned beef brisket jerky recipe.
Not getting through the sliced lunch meat fast enough? Found some on sale? Extend the life of your extra turkey slices with this dehydrated jerky recipe.
Did someone turn up the heat? This yummy and really spicy easy dehydrated jerky packs some serious flavor, but it's also hot, hot, hot! Not for the faint-hearted!
Hamburger rocks may not look very appetizing, but once you reconstitute them with water, it's just like cooking with ground beef. Great for survival or camping prep.
If you're a fan of bourbon, this Kentucky bourbon beef jerky should be right up your alley. The little bit of sweetness balances the strong taste of the liquor perfectly.
This kombucha SCOBY jerky recipe makes use of extra cultures you have from making tea. It creates an interesting snack that's free of sugars and preservatives.
This Korean beef jerky explodes with flavor, without the need for the processed ingredients you typically find in store-bought variations. A healthy long-lasting snack that tastes great.
The next time you're in the mood for jerky, mix things up by trying this savory, oregano-infused lamb jerky recipe. A great alternative to beef that's easy to make.
Salty, savory, and sweet—this delicious, chewy Malaysian-style pork jerky combines the perfect ingredients to set your taste buds aflutter.
If this beef jerky had a motto, it would be "bring on the heat". It uses serrano peppers to deliver a kick you won't forget. Nice and hot!
Imagine a margarita in beef jerky form. Okay, so maybe this recipe isn't quite like that, but it does bring lime and alcohol together for an interesting twist.
Salmon jerky is exciting because it's not chewy like beef jerky. Instead, it's got this wonderful crunch that goes perfectly with dips. Get a little adventurous with your dehydrator!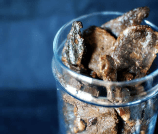 There are millions of ways to prepare this delicious jerky, but this one involves cola, so it's definitely among the more unique recipes you'll find.
If you're tired of carb-heavy store-bought jerky, you're sure to find this spicy snack to be a welcome and unique departure from other jerky you have tried.
Traditional beef jerky not sweet enough for you? This interesting recipe uses maple syrup, brown sugar, and honey to satisfy your sweet tooth.
Sweet heart jerky gets its name from the fact that it's made from beef heart. It's a unique way to prepare a cut that some people may be unfamiliar with.
Fish sauce, five-spice powder, soy sauce, and sesame oil—this popular Asian snack is one of those jerky recipes that you can taste before you even get started.
The flavors of pineapple, citrus, and teriyaki in this jerky recipe will have you feeling as if you're in the islands. Use the marinade on beef or just about any other protein.
Dehydrating venison is a smart and economical way to store extra meat. These recipes offer lots of flavor combos so you have plenty of snacking choice.
Dehydrated Snack Recipes
Dehydrated snacks are among the best kind because in addition to skipping preservatives, you can make many without added sugar, sodium, or fat. Some of these recipes are so tasty that you may never opt for a store-bought version again.
There are several ways of drying apples in a dehydrator, but if you're looking for something chewy rather than crunchy, fruit leather is the way to go.
Who says that kale chips have to be boring? A delightful dressing of mustard, vinegar, chili flakes, and liquid smoke offer the perfect hint of BBQ.
Save the pulp the next time you make carrot juice, and use it make these crunchy chips that are full of useful vitamins and fiber – or just finely grate some carrot!
Looking for a way to mix up your healthy snack routine instead of boring vegetables? It's time to make good-for-you cauliflower popcorn in the dehydrator!
If you've never had kale chips before, then this wonderful recipe with cheese and garlic might be the perfect introduction to this delicious snack.
Gluten-free and packed full of Omega 3s, these chia and quinoa crackers are great for dipping in hummus, or for eating just the way they are.
Unlike sugary, carb-laden cereals, this cinnamon walnut crunch only contains natural ingredients and requires no bowl. Ideal for breakfast on the go!
Eating healthier doesn't mean giving up on the sweeter things in life. Create a tasty treat that's packed with nutritional goodness when you give this recipe a try.
The name coconut bacon may seem a little misleading, but once you try these yummy, smoky coconut chips, you'll agree that the name is perfect.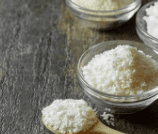 This Indian cookie recipe only has four ingredients, but they come together to create a sweet and savory treat with an incredible glaze that you will find irresistible!
Making corn chips that rival those you find in the grocery store isn't hard. But beware: Once you try these, you may never go back. Deliciously crunchy!
Chips are great, but they're full of carbs. That's where crispy parmesan tomato chips can save the day. Use thick slices for the best results.
Hot chocolate isn't the same without tiny, crunchy marshmallows. Thankfully, it's easy enough to make them at home with your dehydrator. You can also use them as cereal snacks.
Say goodbye to salt and vinegar potato chips, because these tangy and crunchy dill-pickled kale chips are sure to become your new favorite.
Imagine the mouth-watering flavor of watermelon in chewy form. That's what you'll get when you take this delicious watermelon candy recipe for a spin.
No matter what kind of fruit you find yourself overloaded with, you can use it along with gelatin to create healthy fruit rolls. Kids and adults will love them!
If you're not a fan of plain yogurt, consider this crunchy granola recipe. It's got a little bit of sweetness and doesn't get soggy when added as a topping.
This yummy pizza requires a dehydrator and takes some time to put together, but the results are definitely worth it. A great choice for vegans.
Zucchini may not be the first ingredient that comes to mind when you think of making candy, but this recipe manages to make it a great one.
If you like your snacks on the spicy side, say hello to these habanero kale chips. They tangy, hot, and so they dry out really well and become crispy.
This interesting dehydrator recipe will help you and your family work more beneficial bacteria into your diets. It's so tasty that you may forget it's supposed to be healthy.
Here's another great way to use up extra kombucha SCOBY. Best of all, it only takes two ingredients to create these candies. Marinated, these candies are full of flavor.
A really simple recipe, if you've got these four ingredients and a dehydrator, you can make these tart and crispy lemon cookies—no baking required.
If you finish off these tasty lemon goji truffles in the dehydrator for a few hours, you'll enjoy a wonderful macaroon-like texture with a delicious zesty lemon taste.
Potatoes are yummy, but frying them to make chips destroys their nutritional value. This recipe, though, brings you the goodness of chips without sacrificing the good stuff.
If you're on a raw diet and thought cakes were off-limits, pay special attention to this yummy vegan carrot cake recipe. Easy to make too!
This veggie burger is quite unique—it's made of sweet potatoes, mushrooms, and tomatoes! It also "cooks" in about six hours and stays really juicy!
You won't mistake these colorful drops for being candy, but there's a good chance you'll come to prefer them once you give them a taste.
If you're not a fan of completely raw potatoes, this potato pancake recipe gives you an easy and delicious way to warm them up while maintaining your raw diet.
Prawn crackers are crispy and savory, and while they do take a little work to prepare, they can be ready to eat in as little as three and a half hours with your dehydrator.
The ingredients in this raw pumpkin spice bread scream autumn, and once you make it, you may find yourself eating it at all times of day (it's really that good!)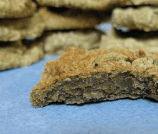 Just because you're following a paleo diet, it doesn't mean you have to deprive yourself of sweets. These pumpkin spice cookies will fit into your diet perfectly.
If you need an excuse to make this yummy raw banana bread, keep in mind that it's high in potassium and offers fiber and protein, so it's good for you, too.
Need cookies that fit in with your gluten-free diet? These raw butternut squash delights fit the bill, and they are full of vitamins and nutrients as well.
This mouth-watering bread is delicious on its own, but you can also smother it in honey or nut butter for an extra kick of flavor. Sweet, spicy, and savory!
If I had to pick my favorite type of dehydrator recipe, it would have to cookies—and of course, a chocolate chip cookie recipe takes the top spot.
The perfect dessert for wrapping up the perfect meal, this raw chocolate cake log looks exquisite and tastes just as good. Great for your sweet cravings!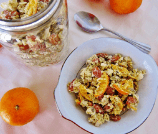 The addition of citrus to this crunchy granola really takes it to another level. Give it a try if you're looking for something that's gluten and sugar-free.
Change up your breakfast or dessert game by trying this raw coconut wraps recipe. The finished product is perfect for putting together delicious crepes.
You won't find any eggs in this version of hot cross buns. They're raw, vegan, gluten-free, and very tasty. Made with a delicious lemon flavor cross on top.
We all have cravings, and if yours involves doughy baked goods, you're going to be thrilled with this alternative. These raw lemon chia scones are so dense and sweet.
Have you been dreaming of Christmas stollen? This version "cooks" in a dehydrator and will leave you circling the machine, just waiting for it to finish.
You probably won't mistake these raw onion rings for the deep-fried kind, but you will agree that they're a yummy healthier alternative and a fab way to use your dehydrator.
Sprinkles are not a necessity in any dish, but they sure are fun. This unique recipe uses various fruits and a dehydrator to create colorful flakes that are perfect for desserts and more.
This is another recipe that takes a little time, but the end result is so tasty—and it's fun to eat. Gorgeous flavors and served with a mint cashew yogurt.
Burgers are popular raw vegan dehydrator recipes, but this one's got unique ingredients that create an interesting but tasty result. Serve with delicious homemade ketchup!
Simple and flavorful don't always go hand in hand, but they do in this yummy cracker recipe that combines flaxseeds, chia seeds, and lots of spices.
These salty, crunchy almonds are the perfect topping for salads. Plus, they're packed with tons of vitamins and incredibly easy to prepare.
When you need a boost of energy, turn to these delicious macaroon bites. They're healthier than store-bought options because they're not loaded with sugar.
If we're being honest, potato chip alternatives a great, but sometimes you just want some potatoes. This recipe will help satisfy your cravings and they are packed with flavor.
These sour worms look nothing like the candy you see in the store, but they're just as delicious and much healthier. They're incredibly easy to make.
You probably won't mistake this spicy tofu jerky for the traditional beef variety, but it's flavorful, delicious, and perfect for those who do not eat meat.
There are lots of raw dehydrator recipes for sweets, but this is definitely one you should try to fit into your repertoire. It's fruity, wholesome, and healthy.
Corn, cheese, and peppers come together in this amazing taco chips recipe. They're perfect for dipping in salsa, cheese, or anything else you'd like.
Toasted coconut flakes are so versatile. You can snack on them as they are, or you can use them as a garnish or topping in other recipes.
Crunchy and light, these flavorful buckwheat crispies only take about 10 hours to prepare. Try them as a quick breakfast or a snack any time of day.
These dehydrated zucchini chips are coated in a DIY barbecue sauce and dried at a low temperature to preserve the healthy goodness. They taste delicious!
The best thing about this veggie dehydrator recipe is that it uses all your scraps and leftovers to create delish wraps. Serve with your own dips!
This chia cracker recipe can pull double duty: dehydrate longer for a crispy finish or pull them early for a flexible wrap. The strong garlic flavor is amazing!
Dehydrator Herbs and Spices Recipes
Why consider dehydrator spices over store-bought varieties? The biggest benefit is that you get to control exactly what goes into the bottle. That means no anti-caking agents, no artificial colors or flavors, and no preservatives—just clean, natural spices.
A dehydrator is a smart and economical way to make your own spices. When you do it yourself, you know exactly what's going into your spice jar.
Too much milk? Save it for later by using a dehydrator. When it's done, store the powder in a jar until you're ready to use it. Great for going on trips!
Dried chives have a slight onion flavor, which makes them perfect for garnishing veggies or adding to soups and stews. They make a great addition to omlettes!
There are a few steps to this dried rose hips recipe, but when you're done, you'll have enough to make tea for an entire year. Sweet and warming!
If you love cooking with basil, you know that it's pricey. Grow your own and use a dehydrator to dry extras so you can enjoy it for months to come.
If you can't get enough garlic in your diet—it's so tasty!—take a peek at this dried garlic recipe. Spend a little time today to cut time on future meal preparations, without sacrificing taste.
Dehydrator spices are almost always better than what you can buy in the store because you're using the freshest ingredients and skipping the fillers. Tastes better too!
If you haven't tried citrus salts before, you don't know what you've been missing. Use these tangy seasoning on potatoes, salads, and anything else that needs a kick.
Experiment with different onions when making this onion powder to create tasty variations that you can use in all your cooking adventures. A great way to save money too!
If you've got peppermint in your garden, you know it dies off come winter. Save the leaves for year-round use by dehydrating them. Great for cooking in a range of recipes as well as making tea.
Dried rosemary has so many uses. Dry it in the dehydrator, and you can use it all year long in your salad dressings, soups, and even hair care products.
Other Dehydrated Recipes
Here's an assortment of food dehydrator recipes that don't really belong elsewhere. They include dog treats, baking ingredients, and other tasty mix-ins and meal bases.
Blending and dehydrating vegetarian beans offers you a long-lasting way to later create sauces or add bulk to stews and soups. It rehydrates really easily!
When you make your own bread crumbs using a dehydrator, you get to control everything, from the size of your crumb to the flavor. Great for a topping to chili.
Did you know you can make a flour from the carob pods that fall off trees? It's an easy process and makes great use of something that's usually wasted.
Turning coconuts into coconut powder is an easy way to preserve the flesh so you can later make coconut milk or use it anywhere that calls for coconut flour.
Don't let excess cheese go bad. Dehydrate it for a crunchy, yummy mid-morning snack, something to add to your next batch of trail mix, or add to soups and sauces.
If you never seem to finish off a container of cottage cheese, give this dehydrator recipe a try. When you reconstitute the cheese, you'll never know that it was previously dried.
When your fridge is overloaded with eggs, turn to the dehydrator. Grinding them after drying will help you save even more space. Ideal for when you go camping and really want eggs for breakfast!
If you're a backpacker, you can change your trail food game by including dehydrated rice. It reconstitutes beautifully to give you more cooking options and makes meals more flavorsome!
There are so many things you can do with these flax crackers. They're super crispy and hold their shape, so you can dip them in or top them with just about anything.
All you have to do is take a look at the ingredients list of store-bought food coloring, and you'll realize that making your own is a much better choice.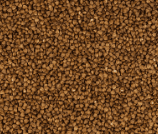 Raw buckwheat granola is such a healthy alternative to sugary cereals. It goes wonderfully with yogurt or with a splash of milk, it's not heavily processed, and it tastes amazing!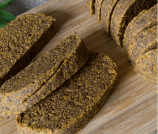 On the hunt for new dehydrator vegan recipes? Try this yummy raw bread. Almond and flax seeds are the main ingredients of this deliciously dense creation.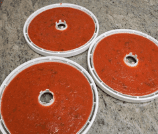 An awesome base for preparing spaghetti and meatballs or pizza while camping or traveling, this tomato sauce leather reconstitutes instantly with some boiled water.
This traveling bone broth recipe allows you (and your dogs) to get all the delicious and healthy benefits of broth, even when you're always on the go.
This onion bread is really easy to make. It makes a great raw pizza crust or with a slice of avocado and tomato. Keeps well in the fridge for up to 10 days, if you can keep your hands off it for that long!
Strong, soft, tasty, and bread-like, this raw dehydrator bread with zucchini, red capsicum, and buckwheat is gluten-free and makes fabulous sandwiches without falling apart.
A bread for just about anyone, this dehydrated walnut bread is raw, vegan, paleo, and keto, and sugar-, dairy-, and gluten-free! You can even experiment and add your own twist easily.
This raw herb and seed dehydrator bread is filling, nutritious, tasty, and vegan. Serve with your favorite topping or enjoy with soups and sandwiches.
Dehydrator banana bread? Delicious! It's so quick and easy that anyone can make this vegan dehydrator recipe. The best part? It tastes fabulous and is bursting with goodness.
Save time, money, and space with this awesome dehydrated pasta sauce recipe. It's a great way to reduce waste and use up your leftover pasta sauce.
Dehydrated cauliflower wraps only take a few minutes to make and are a great alternative to wheat tortillas. These are vegan, gluten-free, and raw, so they're super-versatile.
This gluten-free bread recipe is filled with goodness. It's a great way to use up gluts of zucchini too. High in fiber and nutrients, this sunflower bread is sure to be a winner.
There's just something special about good croutons – and these dehydrated croutons are among the best and easiest. Crispy, flavorful, and simple.
A bread for just about anyone, this dehydrated walnut bread is raw, vegan, paleo, and keto, and sugar-, dairy-, and gluten-free! You can even experiment and add your own twist easily.
For those fans of sprouted seeds, why not try this unusual dehydrated sprouted bread recipe? It only uses 4 ingredients, is easy to make, and freezes well.
Need some paleo dehydrator recipe inspiration? These grain-free onion and nut crackers are perfect! Easy to whip up, they taste great and make a fab alternative to traditional crackers.
If your kitchen is overrun with overripe bananas, it's time to pull out the dehydrator and create some tasty snacks for man's best friend. Or yourself!
If you've been wondering how to make dog treats in a dehydrator, let this recipe be your first. It's simple, inexpensive, and tasty. And a great healthy treat for your pups!
If you're on a mission to create healthier dog treats, you can't pass up this dehydrated liver recipe. Super healthy and super tasty! Your dog is guaranteed to love 'em!
Not all dogs like fruits and veggies, but there's something about creating chewy leathers that pups can't seem to resist. A healthy chewy snack packed with nutrients.
Dogs love jerky, but buying the store-bought stuff can be dangerous since you don't always know where it comes from or how it's made. The solution is this recipe.
Save money dehydrating apples for your pet. Not only will it save you wasting food, but the apples are also nutritious and your dogs will find that they taste delicious!
This recipe is great for your dog's teeth. It will also keep them entertained for a while. Adding ingredients like salmon oil is good for their joints as well as skin conditions!
Do you have any tried and tested recipes we've missed? Let us know and, if we haven't got them and think they're awesome, we'll add them here. Get yourself a good dehydrator – even something budget-friendly but with a solid performance like the NESCO Snackmaster Pro, and see just how much money you save and by how much you reduce your household food waste.
What are the best foods to dehydrate?
It really depends what you like! The best foods to dehydrate are the foods you (or your pets) really enjoy and that store well. I dehydrate red meat, like venison, beef, and lamb, as well as offal for my dogs, because it makes fantastic, cheap, healthy treats that my dogs would do anything for. You can get the easy beef jerky for dogs recipe here.
For the kids (and for us adult-kids, too), I often make fruit leather or even fruit leather lollipops as it means I can buy fruit when it's cheap and dehydrate it to make healthy, really yummy candy-like snacks. It's easy to make vegetable chips, too, for when you want a crunchy snack. The options are limitless. Bananas and apples are both easy as long as you coat them with lemon or honey (or both) so they don't go brown while they dry. I dehydrate a lot of stuff straight from the garden so I don't waste any seasonal produce, and I get stuff on sale and in bulk from the grocery store and do the same thing. Don't be afraid to experiment!
Is dehydrated food healthy?
It depends. Yes, dehydrated food is generally healthy. However, if you've dipped it in oil or smothered it in refined sugar, then no, it's definitely not as healthy. It's like any other food – the more garbage you add to it, the less healthy it becomes. However, you can still make healthy treats. For example, if you're making fruit leather or healthy "Skittles" candy, you can sweeten them with agave nectar (this one is good value) or honey, which are far healthier options than refined sugar.
Generally, assuming you haven't added too many unhealthy extras, then yes, dehydrated food is healthy, because it retains the majority of its nutrients which are normally destroyed when you cook at higher temperatures.
What are the disadvantages of drying food?
There really aren't that many disadvantages to drying food, but there are some – most of which can be overcome with experience.
1. Dried food tastes different that fresh, and the texture is different too. This isn't really a problem, but it's worth noting. However, some things, like dried vegetables, can be added to soup mixes where they rehydrate during the cooking process.
2. If you don't dehydrate a food fully and there is moisture left inside, it can significantly shorten the shelf life of your dehydrated goods and can cause them to spoil and go moldy.
3. Over-dried foods can be exceptionally hard – to the point where you can't bite into them and they are so hard that they can't even be softened by boiling or soaking them.
Does dehydrating food destroy nutrients?
Yes, dehydrating food does destory some nutrients, but less so that cooking aat higher temperatures. Dehydrating at lower temperatures takes longer but results in fewer lost nutrients. Dehydrating removes up to 90% of moisture to prevent mold and bacteria growth, and therefore significantly reduces overall volume and concentrates the nutrients and calories.
Is there any nutritional value in dehydrated vegetables?
Yes. While there is some nutrient loss during the dehdrating process, far more nutrients are retained than when vegetables are cooked at higher temperatures. Do note, however, that if you blanch vegetables before dehydrating them, you will destroy most of the vitamin C. Similarly, you'll lose a lot of the thiamin, riboflavin, and niacin if you blanch the vegetables, although this can be compensated for by retaining the blanching water (because that's where these nutrients end up) and drinking or using it as stock.
Do you have to blanch onions before dehydrating?
No, you don't have to blanch onions before you dehydrate them. However, it should be noted that dehrdrating onions really smell! The smell is intense, to say the least, and blanching them first helps to reduce the odor. But of course, this will destroy some of the nutrients so, if you want to retain as much goodness as possible but can't bear the unique fragrance of the dehydrating onion, start them off outside or in your garage or shed for the first few hours until the potent scent fades.
How long do dehydrated foods last?
It really depends on the food and how well you dehydrated and stored it. In theory, if you remove around 90% of the moisture while dehydrating and store in airtight containers away from direct sunlight and in a cool, dry place, some dehydrated foods will last for between 5 and 10 years. So you can see why dehydrating is a popular option for laying away emergency supplies.